Our Favorite Thanksgiving Table Setting Ideas!
Posted on November 18 2015
A beautifully set table makes any meal a special occasion –– and what dinner could be more important than Thanksgiving? Pull out all the stops and set a table that's dressed to impress.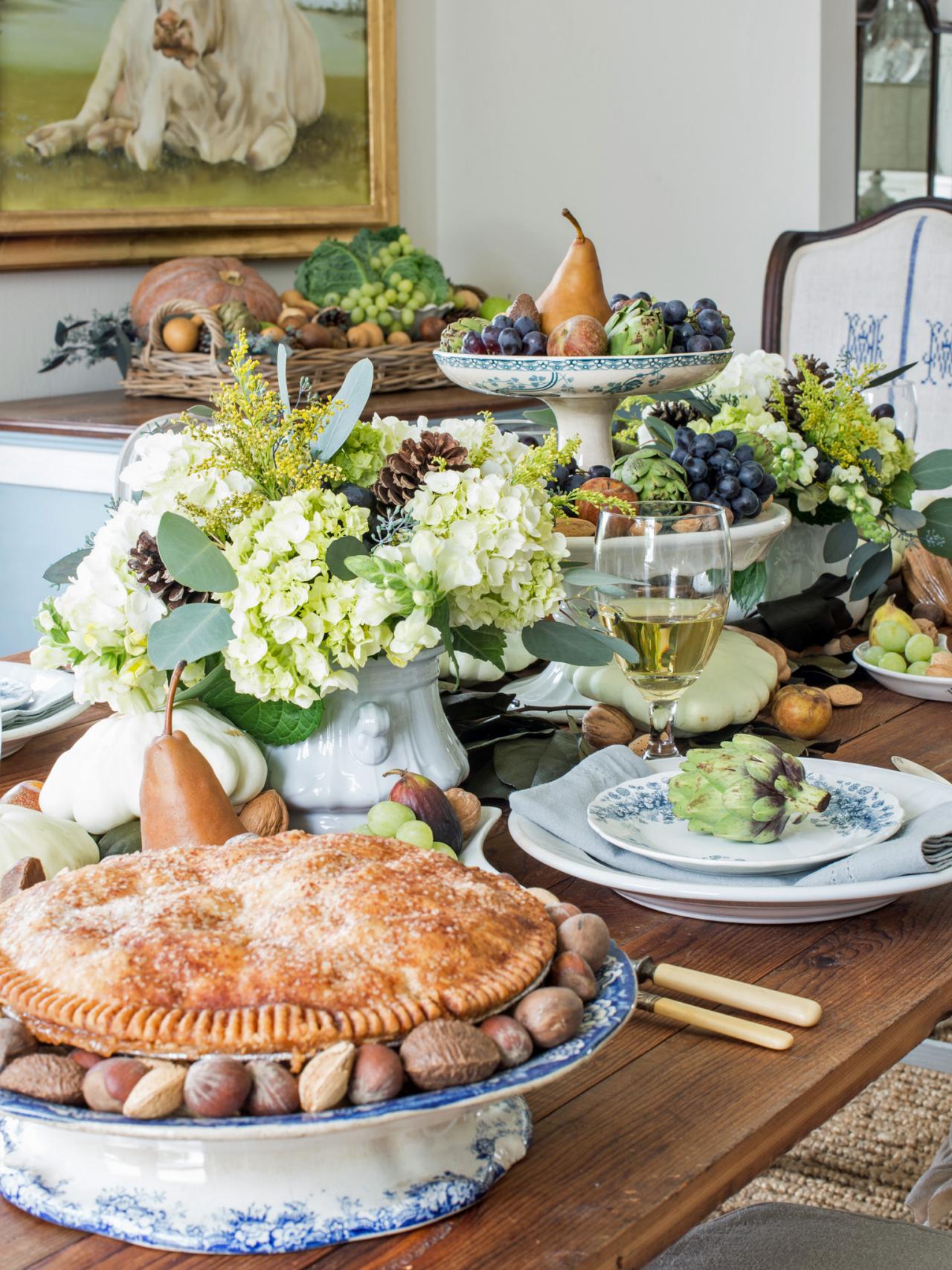 Fall is traditionally synonymous with the harvest. For a show-stopping table setting that honors tradition, fill the center of your table with a colorful display of pumpkins, gourds, nuts, fruits, veggies and seasonal blooms. Carry the bountiful theme to each place setting with an artichoke place card holder.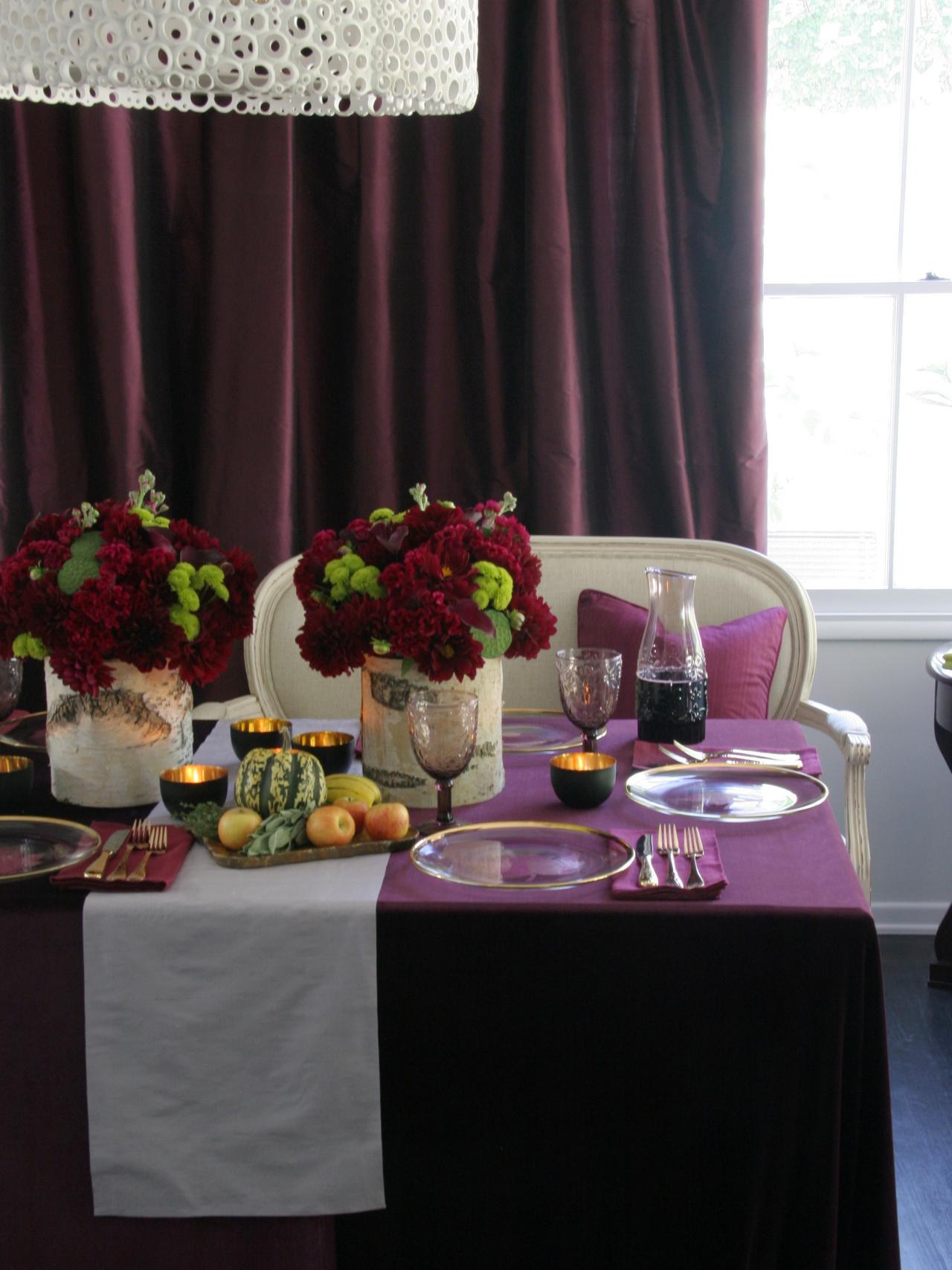 A local designer sets the stage for an oh-so-chic fall get-together by layering rustic elements with glamorous touches like gold-rimmed crystal plates, gilt-lined votives and an antique French settee. Low centerpieces of tightly bunched burgundy and chartreuse flowers pop against the room's rich aubergine palette.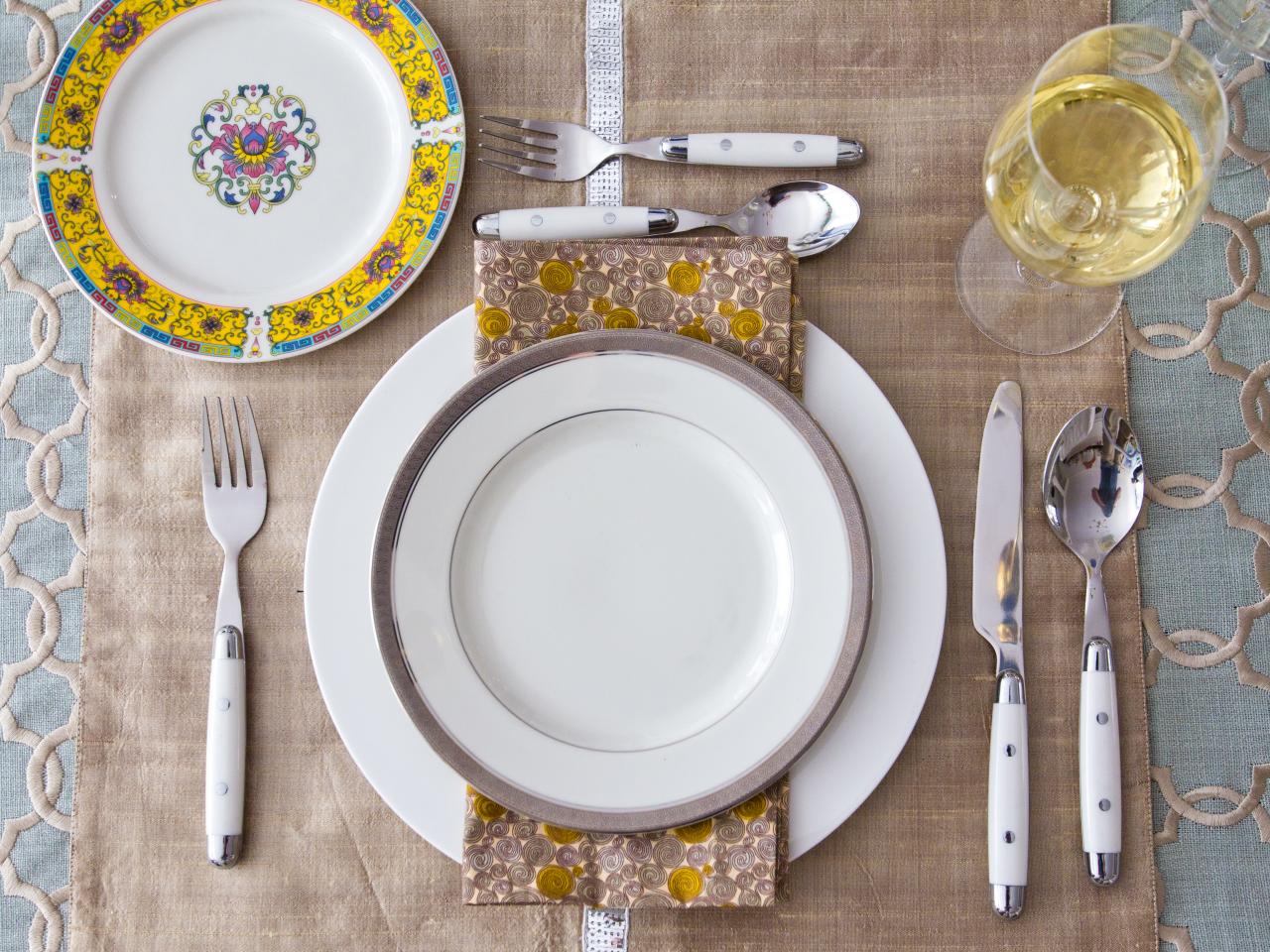 Setting an impressive table for guests is easier than you may think. Start with the dinner plate, top it with a folded napkin and the salad plate. The knife and spoon go to the right of the plate, the fork on the left. Above the plate, wine and water glasses go on the right, a bread plate on the left with the dessert fork and spoon directly above the plate.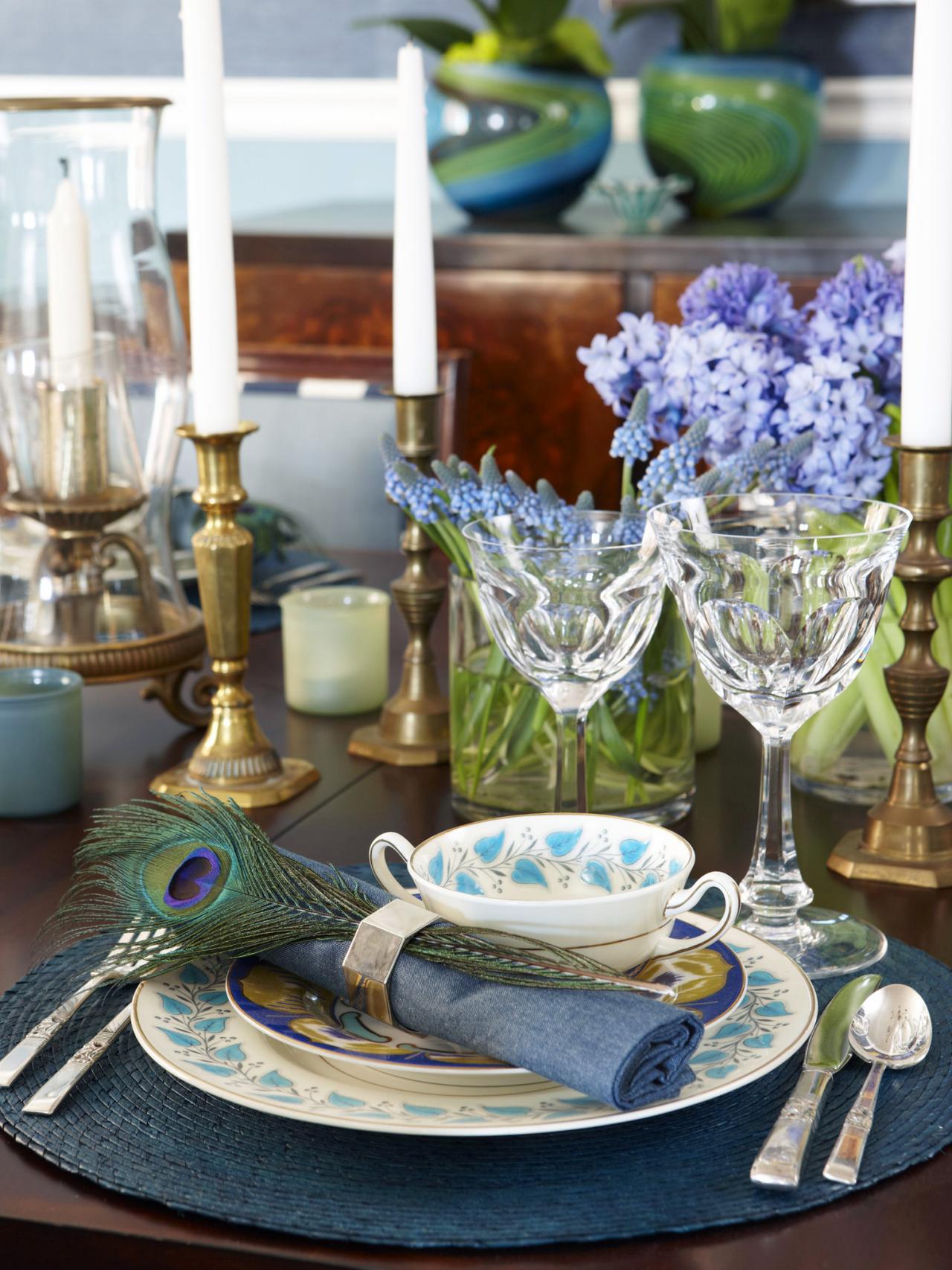 Take a cue from professional designers and pair high and low elements — the brass candlesticks are thrifty finds and the china is vintage Royal Doulton — to create a table setting that is beautiful, balanced and not-too-fussy.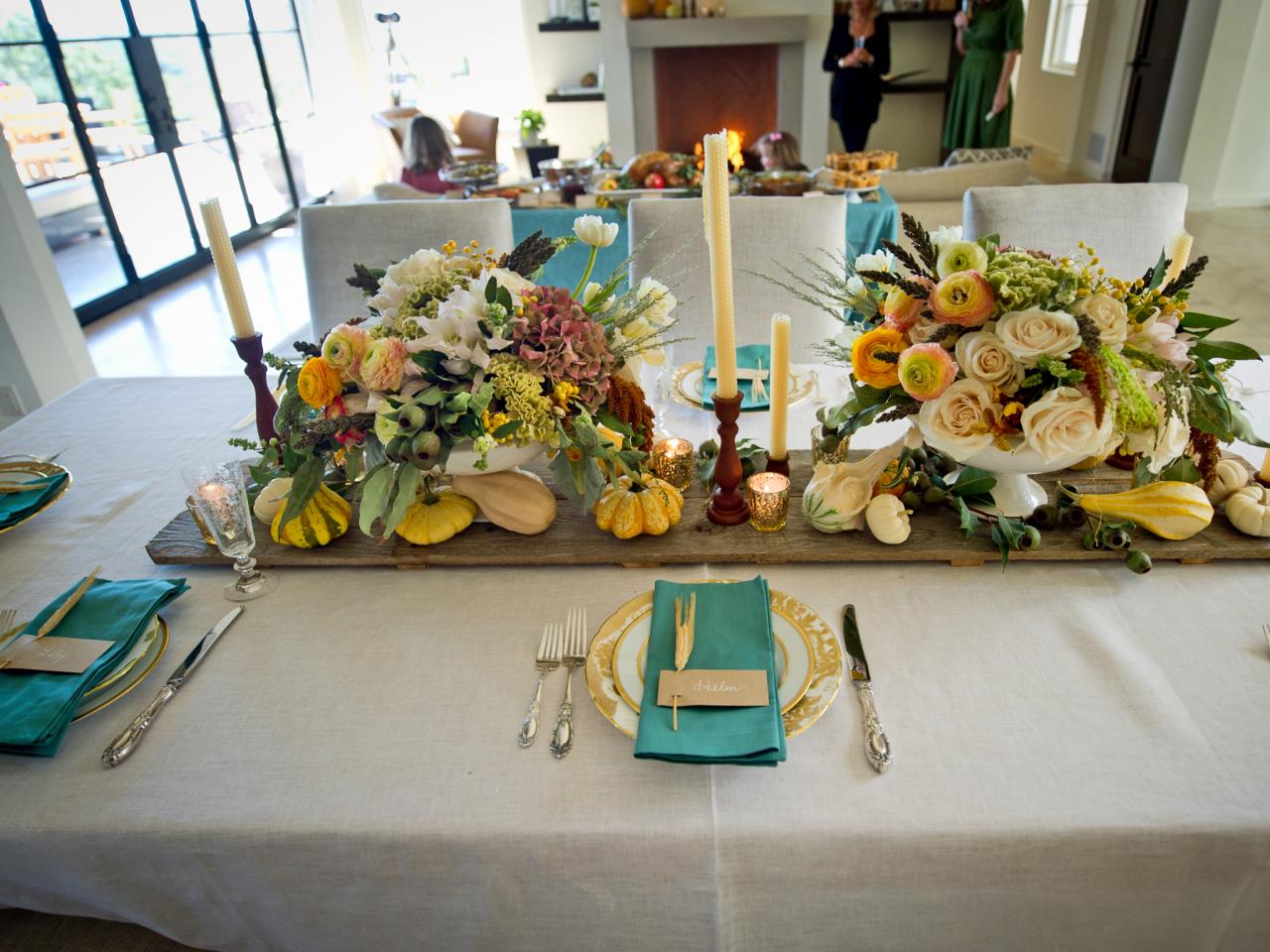 With a centerpiece this dramatic, keeping the rest of the table subdued was a no-brainer for designer Camille Styles. A found old board, instead of a traditional fabric runner, was her inspiration for the table's rustic theme. Beeswax candles, gourds and wheat sheath place cards keep with the theme while footed urns overflowing with blooms, linen tablecloth, vintage silver and gold-rimmed dishes add sophistication.