Christmas Tree Decorating Ideas To Try This Season
Posted on December 02 2015
During the holiday season, the Christmas tree is the shining centerpiece of your home. Trim your tree with these inspirational decorating ideas.
Mix trendy with traditional. Classic silver and gold ornaments and beaded garland complement a trendy monogram topper on this chic, simple tree.
Whether your home is traditional, contemporary or shabby chic, choose a tree color and theme that fit your design. This beautiful purple and pink flocked tree is a perfect accompaniment to the cool, purple decor in this eclectic living room.
Let your tree skirt do all the talking. Balance a bold tree skirt, like this beautiful Nordic-inspired design, with minimal tree decor, such as white lights and simple mesh garland. No ornaments necessary.
Handcrafted ornaments aren't just for kids. This tree features pretty yet simple ornaments fashioned from twigs, hot glue and white spray paint. For a polished look, pinecones and pretty metallic baubles complement and soften the rustic quality of the handmade decorations.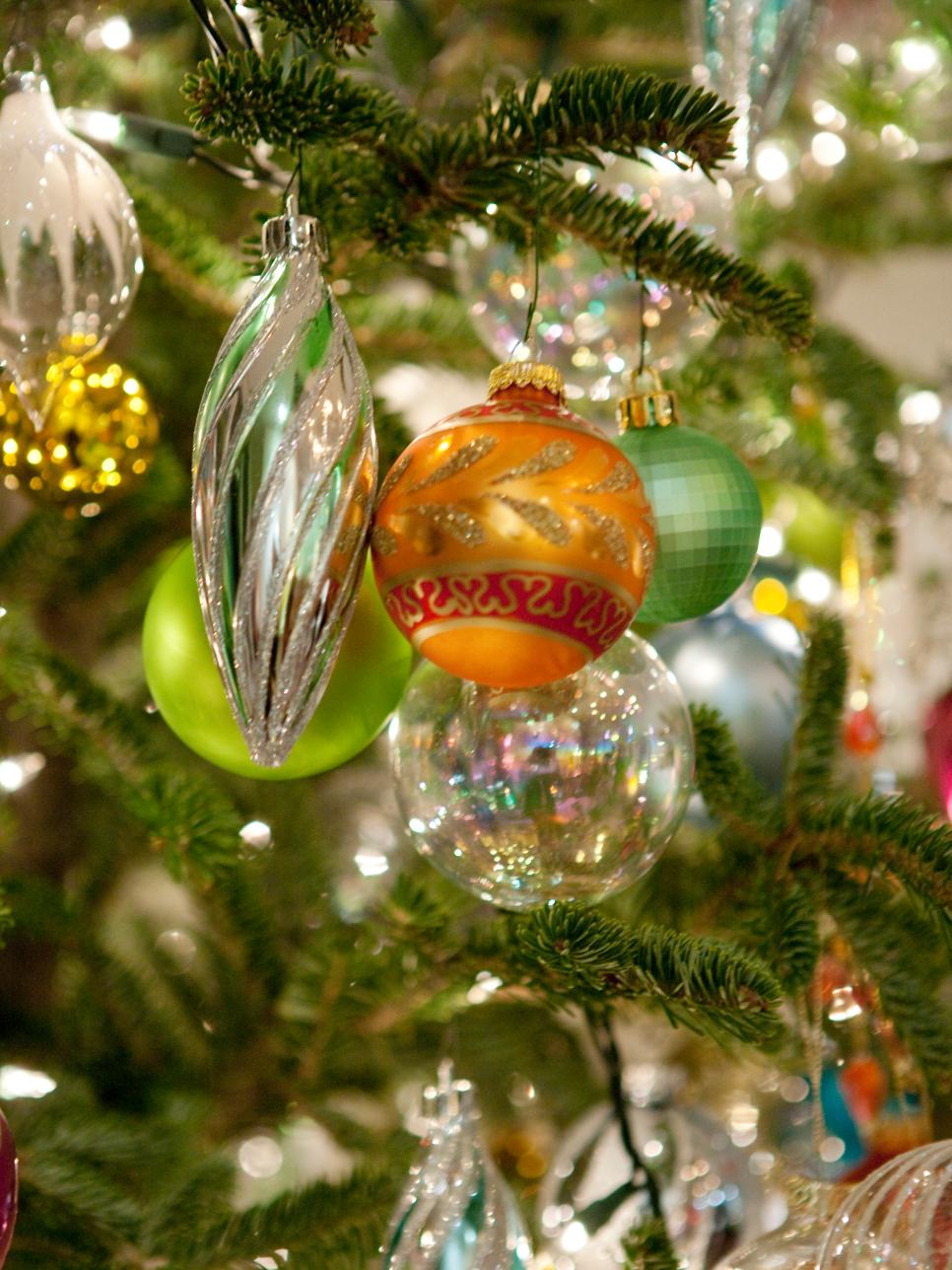 Glass ornaments add a designer touch to any tree whether you want a classic or contemporary look. For a traditional theme, look for solid ornaments in red, white, silver and gold. For a more modern look, choose ornaments with graphic designs in a more updated scheme, like lime green and fuchsia or violet and bronze.
Transform your family's special memories into beautiful ornaments. Snap photos on vacations, during major life events and when you or your children participate in hobbies or sports, then print the pictures in sepia or black and white for a vintage look. Place the photos in miniature gilded frames and hang from your tree. Each Christmas you'll be reminded of your family's adventures and favorite memories.
Deck out your tree in America's hues: red, white and blue.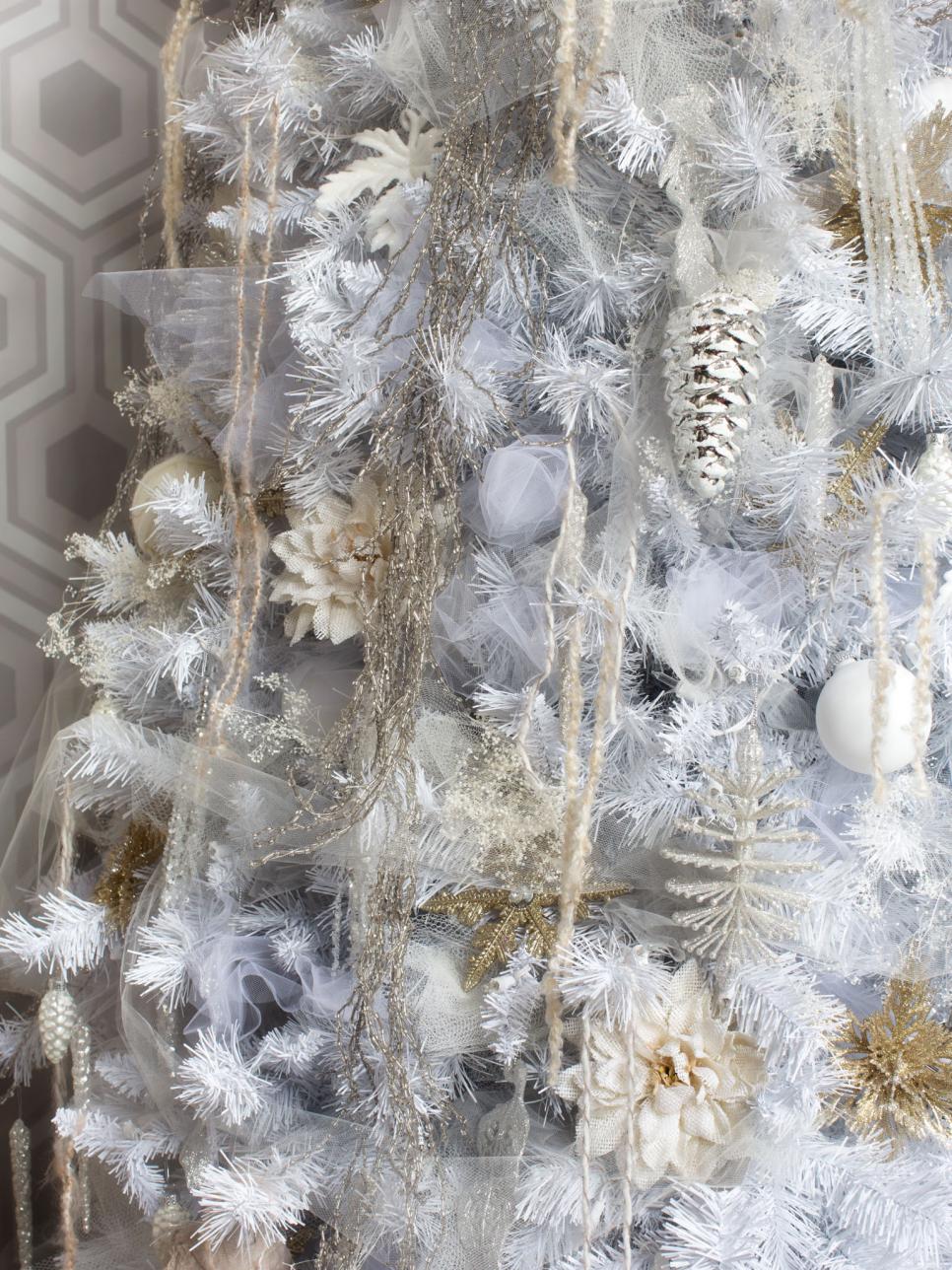 Tinsel is a great way to incorporate sparkle and interest into any tree design. To recreate the subtle charm of this modern, white designer tree, add generous amounts of soft silver and light gold tinsel to branch tips after ornaments and garland are in place.
Repurpose last year's Christmas cards into a festive and meaningful tree garland.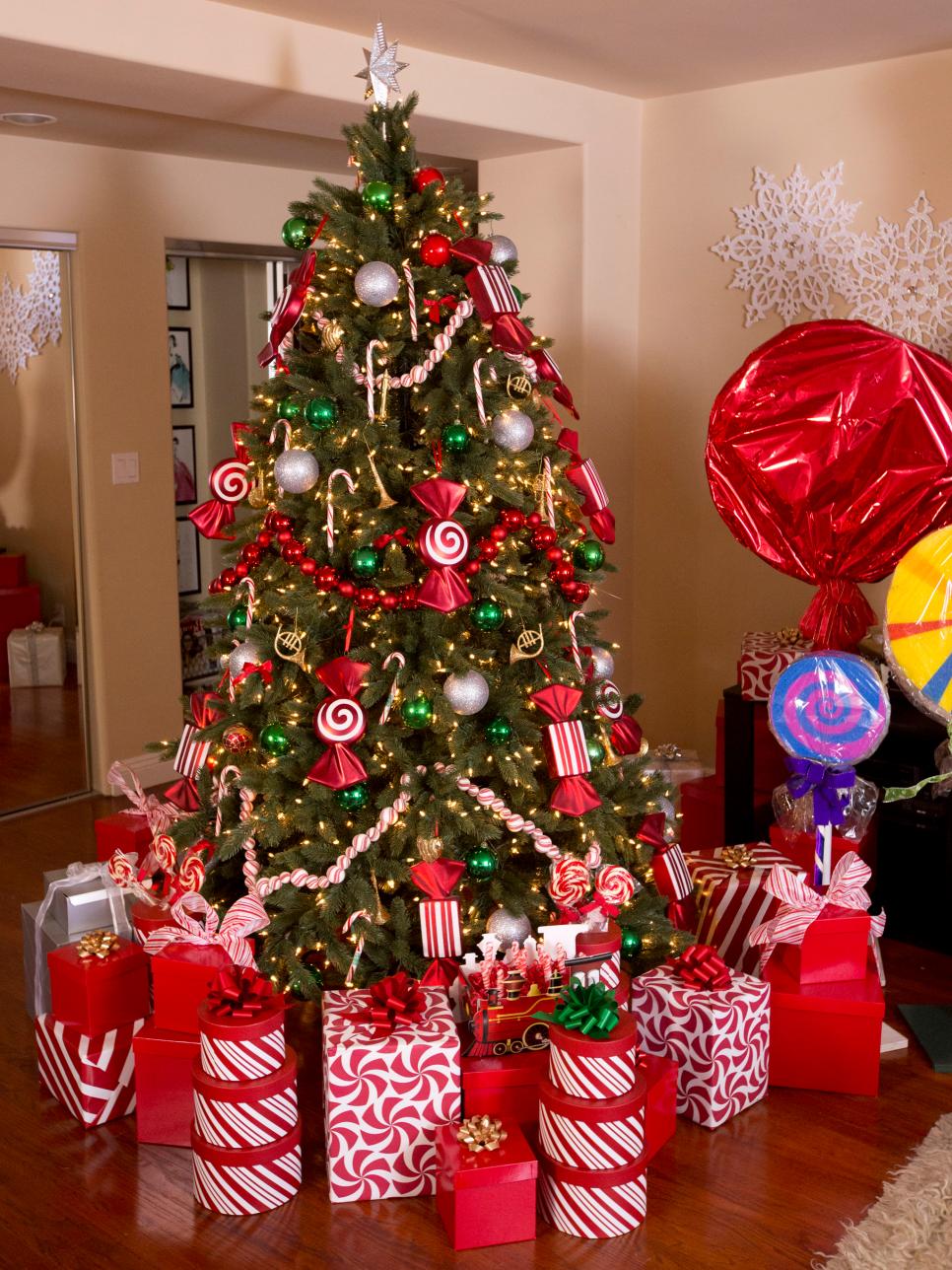 Add a sweet touch to your tree with holiday candy. To get this whimsical look, use packaged candy with a long shelf life, such as candy canes or lollipops. If you have pets or small children, artificial candy ornaments are a great alternative and will give you a wider range of decorative options. Polish off your sweet design with this DIY candy-inspired tree skirt.
For a simple and quick Christmas decorating solution, transform your tree into a fun holiday character, like this adorable snowman. First create a snowman head and face from a large, foam floral sphere and place it at the top of the tree. Next, add two scarves just below the head. To create the look of coat buttons, line up three to seven black ornaments in the center of the tree. Lastly, give the snowman arms with branches placed roughly two-thirds of the way up on each side.
A designer trick for adding depth to your Christmas tree decor is to cluster similar ornaments together then hang them inside the tree and along the tips of branches. From a distance the clusters will read much more graphically than tucked and partially-hidden single ornaments, plus they will help fill voids throughout the tree.
When you think of classic Christmas decor, you are likely picturing the rustic simplicity of the Scandinavian style. To get this handmade look, use decorations made from natural materials such as salt dough, basket weave and embroidery in subdued colors.